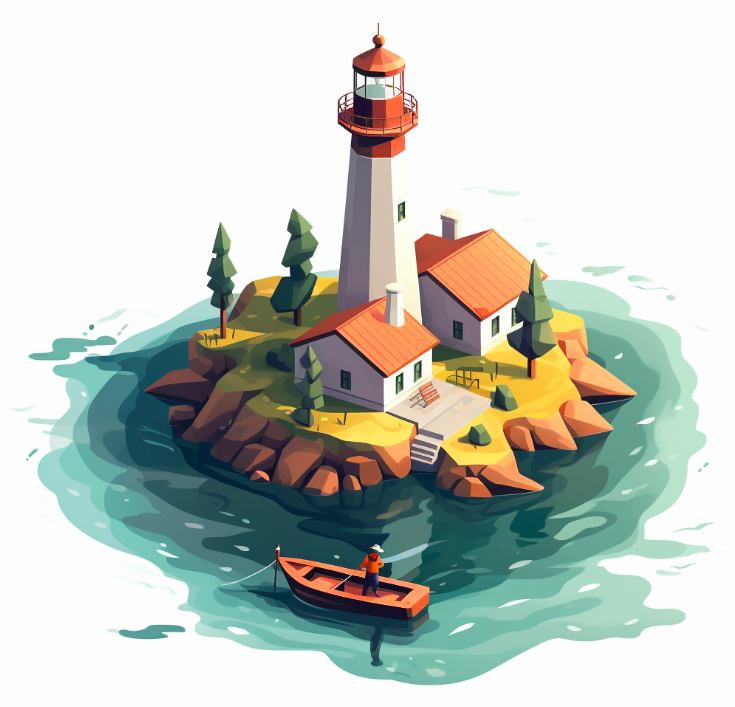 SurveyEngine Free Survey Maker
The free survey maker is a no-cost version of the SurveyEngine platform to encourage the use of better methods such as choice experiments in primary research. We have designed this product for students and personal use or where researchers may have limited funds.
All features of the SurveyEngine Standard subscription are available.
Free chat support for the first month.
Support is through the forums.
100 respondents per survey.
Not for commercial use.
You can start using our free survey maker today to begin using the same software and tools used in clinical trials, transport planning and environmental policy work.
You can always upgrade to a low cost paid monthly account at any time while retaining all your data.
What you can do with the Free Survey Maker
After you have signed up, you can:
Create a professional surveys
from the DASHBOARD, select the option to create a new survey. Give your survey a title or a name that represents its purpose.
Add Questions, Text and Images
Under the "EDIT" menu, you can add questions, text, branching logic and generate variables on the fly.
Design a Choice Experiment
under the 'EXPERIMENT' menu you can describe a fully working choice experiment by describing the choice you want to research and the variations of factors like price, distance, time, packaging and generate a suitable experimental design.
Layout and Configuration
Under the 'LAYOUT' menu you can adjust the survey look and feel and use custom CSS for desktop and mobile access.
Test your online survey with the Simulator
Dry run your Surveys with DEPLOY->SIMULATOR. The simulator runs through your survey using a web-bot to help you test everything is functioning correctly and to generate test data automatically.
Distribute the survey
Once you're satisfied with the survey select 'PUBLISH' and distribute it to your target audience online using one or more collector links.
Collect and analyse responses
You can access the collected data in real-time under the RESULTS menu where you can also generate reports to analyse the results or build models.
FAQ about the Free Survey Maker
Is it really free, what are the limits?
No limits on core features, pages or questions.
Free online support for the first month.
Support via the forum at forum.surveyengine.com
You can collect up to 100 completes per survey.
Previous Surveys of any size can be uploaded and reviewed.
Not for commercial use.
Ngene Experiment design execution is not available.
You can have up to 10 live surveys with up to 2 Choice Experiments at a time.
Indefinite usage period with account closure with notification after extended inactivity.
Fair use policy.
What does it cost?
The free survey maker comes at no cost or credit card signup.
Can I run surveys with a panel?
Sure, provided there is no commercial interest and there is no material gain by any parties involved.
What are non-commercial uses?
If you are a student and want to do choice experiments on your collegues, or you want to run market research for a startup or you just want to evaluate the platform.
Can I run Choice Experiments?
Yes and we encourage you to do so. The free version also comes with an orthorgonal design generator.
What happens when I upgrade or change subscription?
All your work will be retained in the same place.
Who uses the SurveyEngine Platform?
Researchers from most major Insitutions including Oxford, Cambridge, Leeds, Newcastle, Sydney, and Duke Universities. Commercial researchers from Pharmaceutical and Health institutions and Policy makers from widely differing fields from German Aerospace to the Australian Government. You can see the large number of recent academic papers here and a list of the major commercial clients here.
How to use SurveyEngine free survey maker
Three short videos below to get you started in using your SurveyEngine account.
Dashboard and Creating a Survey and Workflow
Page Editor & Previewing
Survey Layout
Data Dictionary
Media and Assets
Publishing Surveys
Live Respondent Monitoring
Inviting Respondents
Simulating Respondents
Managing Publish History
Data and Results
Frequency and Crosstabs Reports
Specifying the Choice Experiment
Alternatives, Attributes and levels
Creating a Skeleton Survey
Creating an Experiment
Experiment Layout
Experimental Designs
Putting Experiment Scenarios in the Survey
Live Data Collection
Building an Experimental design Using Ngene™
Creating a Choice experiment
Building a efficient design Ngene™ script using point-and-click
Executing the Ngene script™
One-click import into a SurveyEngine Experiment
Previewing and Putting the Experiment live
Security, Privacy and Regulatory Compliance
We work in highly regulated markets as both a software provider and as an professional services agency. Adherence to the Legal, Regulatory, Ethical and Academic standards is critical for our operations.
Measures include:
Bi-yearly audits by our major Pharmaceutical Clients
Provision of Data collection servers with the country of data collection
Adherence to the GDPR framework in Europe and HIPAA in the US
Anonymisation of Personally Identifiable Data
Secure Data transfers
24×7 hour uptime monitoring
Monthly Intrusion and vulnerability scans
Non-Commercial Use Provisions
SurveyEngine provides several no-cost licenses to use the software in the spirit of promoting the use of preference methods and best-practises. In this spirit, use of the platform where there is no financial gain by any party involved is regarded as non-commercial use.
Conversely, any party standing to clearly gain materially from the direct or indirect use of the platform would be regarded as commercial use. This includes respondents who receive material benefits for their time. Commercial use requires a paid license.
Non Commercial Use Examples
Development of surveys by academic researchers where the user recruits thei own respondents.
Evaluation of the software platform for use by a commercial company.
Creation of Surveys and Experiments for personal use such as wedding planning.
Startup market research and ideation.
Use by educators to demonstrate Choice methods.
Commercial Use Examples
Any use within an operating for-profit company, such as customer satisfaction surveys or market research.
Academic primary research by an unpaid PhD student where respondents received a monetary benefit or a gift card as an incentive for participation.
A commercial agency using mock-up choice experiments to pitch for paid work.
SurveyEngine is used for these methods
SurveyEngine software provides a comprehensive platform to conduct various market research methods, including:
Discrete Choice Experiments (DCE)
With SurveyEngine, you can easily design and administer DCE surveys. This method presents respondents with a series of choices between different product or service attributes, allowing you to analyze their preferences and determine the relative importance of each attribute.
Best-Worst Scaling
SurveyEngine enables you to create surveys using Best-Worst Scaling methodology. This approach presents respondents with sets of items and asks them to select the best and worst options, helping you identify the most preferred and least preferred attributes or features.
Conjoint Analysis
Conducting conjoint analysis is simplified with SurveyEngine. You can build surveys that present respondents with hypothetical product profiles comprising different combinations of attributes. By analysing their preferences and trade-offs, you can gain insights into the relative importance of various product features.
Vignette Experiments
SurveyEngine facilitates the implementation of vignette experiments. This method involves presenting respondents with hypothetical scenarios or descriptions (vignettes) and analyzing their responses to understand the impact of different factors on decision-making or preferences.
Time-Trade-Off
SurveyEngine supports the implementation of Time-Trade-Off surveys. This technique involves asking respondents to make trade-offs between different outcomes, typically related to health or quality of life, and helps you quantify the value individuals assign to specific attributes or conditions.
MaxDiff Analysis – aka Best-Worst
With SurveyEngine, you can easily create MaxDiff surveys. This method presents respondents with sets of items and asks them to choose the most and least important or preferred options. MaxDiff analysis helps you rank or prioritize attributes based on their relative importance.
Standard Gamble
SurveyEngine provides the functionality to conduct Standard Gamble surveys. This approach involves presenting respondents with different hypothetical scenarios and assessing their willingness to take risks or make choices under uncertainty, providing insights into their risk preferences or utilities.
SurveyEngine is used by these Organisations
Commercial Organisations
Major US, UK and EU Pharamaceuticals
Clinical Research Organisations
Market Researchs in US, UK, EU, AU, NZ, CN, Africa and the Middle East
Government Organisations
Australian Government
US State Governments
European Commission
Selected Academic Institutions
Berlin School of Economics and Law
Cambridge University
Cornell University
Curtin University
Deakin University
Duke University
Erasmus University Rotterdam
London School of Economics
Macquarie University
Monash University
National University of Singapore
Oxford University