Below are live working demonstration of surveys built on the SurveyEngine platform.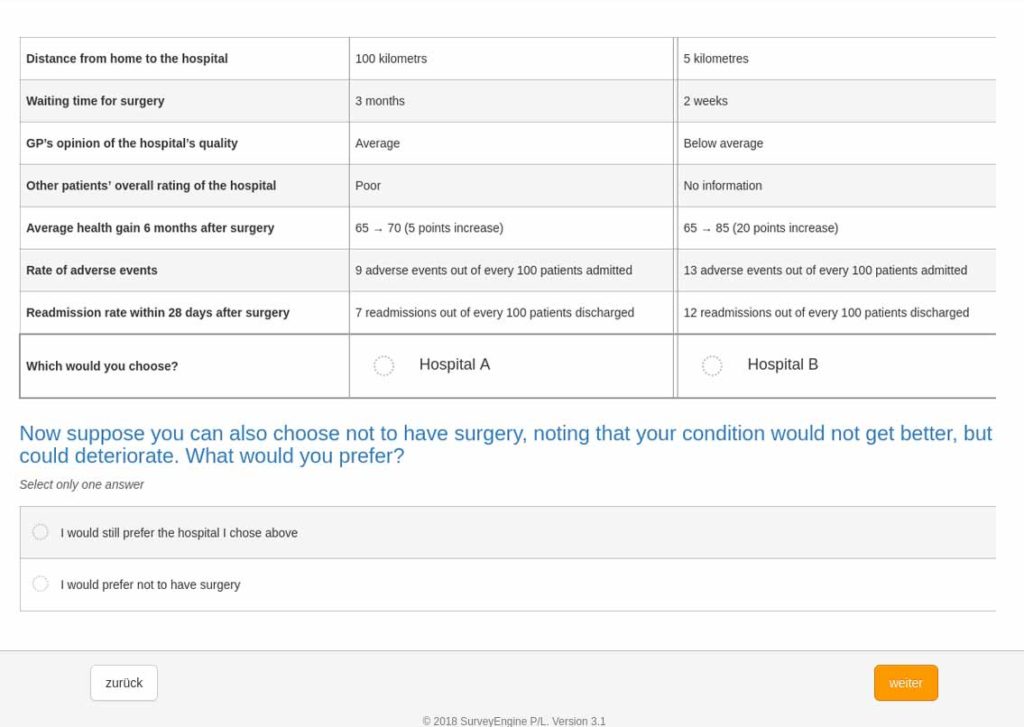 Hospital Choice DCE
​A live demonstration of a standard DCE used to evaluate patients preferences for hospital attributes for Macquarie University.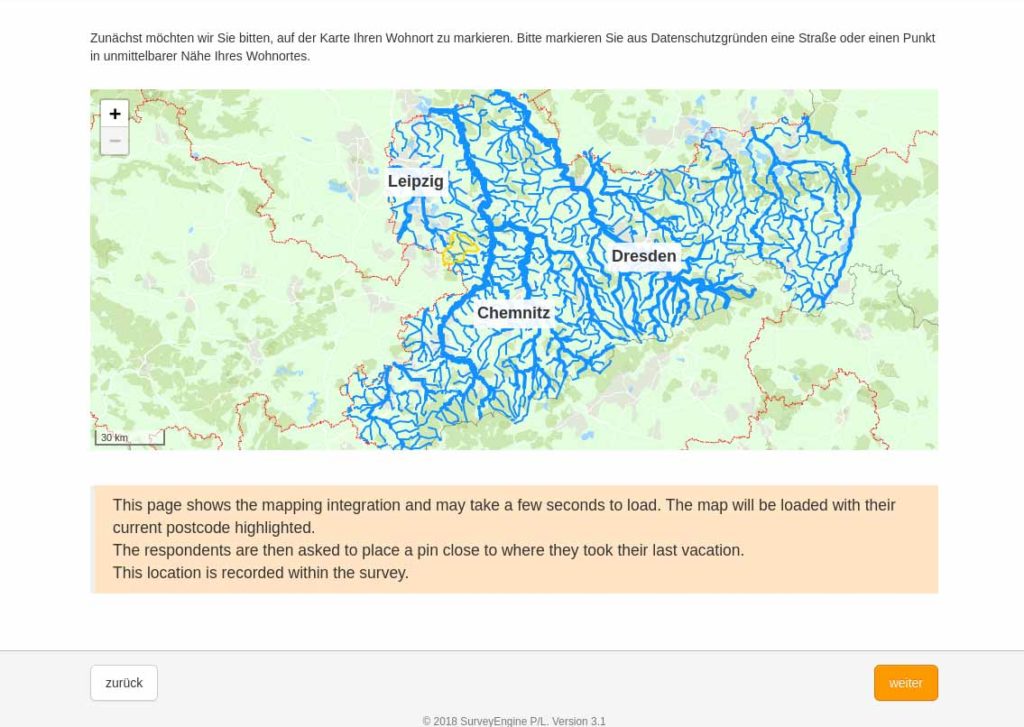 River Ecosystem DCE
​This experiment demonstrates a DCE with a custom mapping tool. The project aims to quantify ecosystem services provided by river corridors.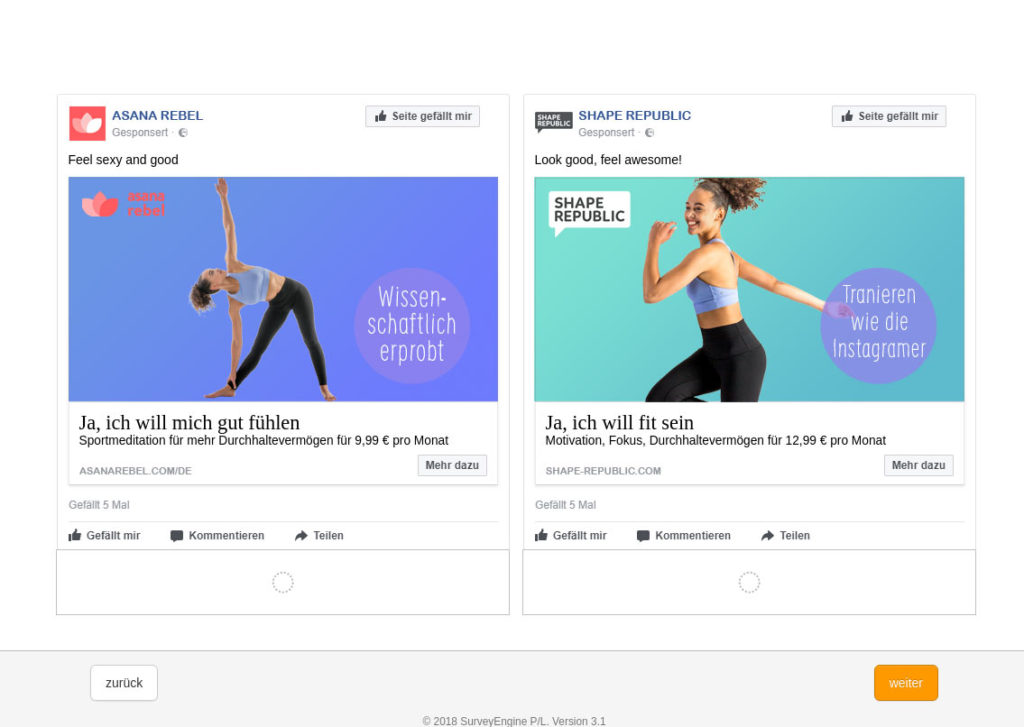 Facebook Optimisation Experiment
​A Discrete Choice Experiment investigating the effect of background and imagery and layout in Facebook Ads.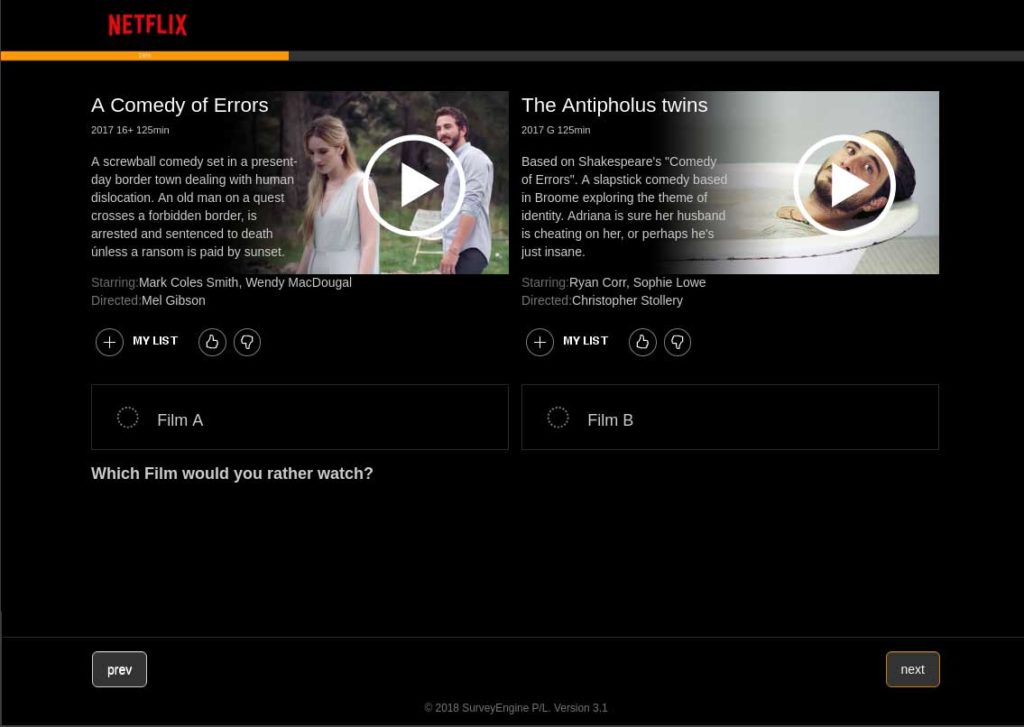 Netflix Movie Choice Experiment
​Investigating the effect of movie synopsis, featured images, directors and actors on movie choice.