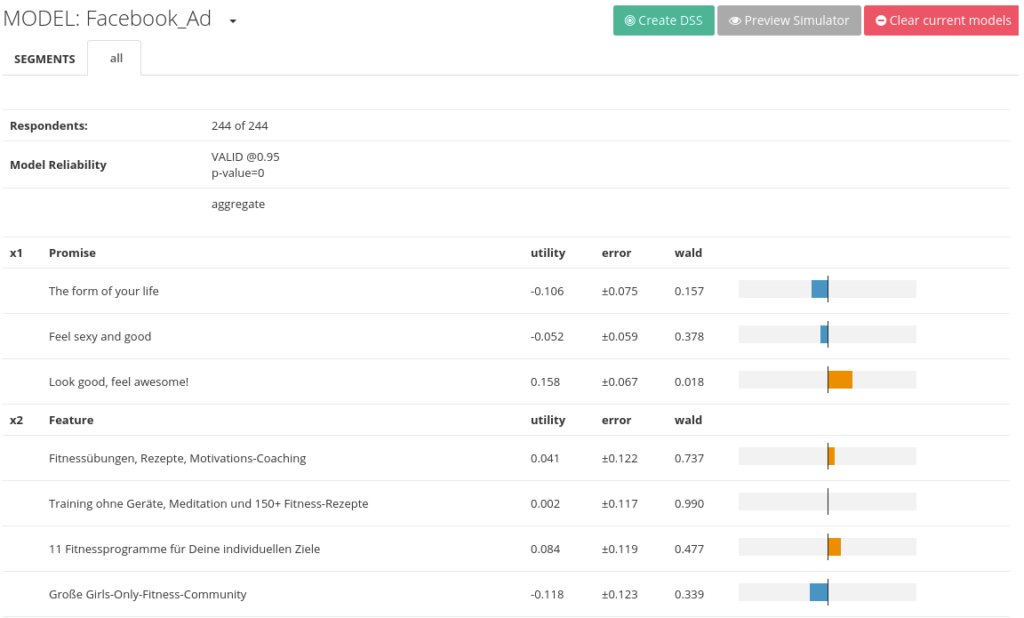 As with the experiment design screen, this screen is provided as a convenience 'first-read' of any models from the experiments in the survey. Researchers should not rely on these models other than for verification against their own.
The models assume a main effects design and attempt a Multnomial Logit modelling of the experiment parameters. The models are customisable and segments may be selected.
Models are display as marginal utilities with a corresponding error term and overall P statistic.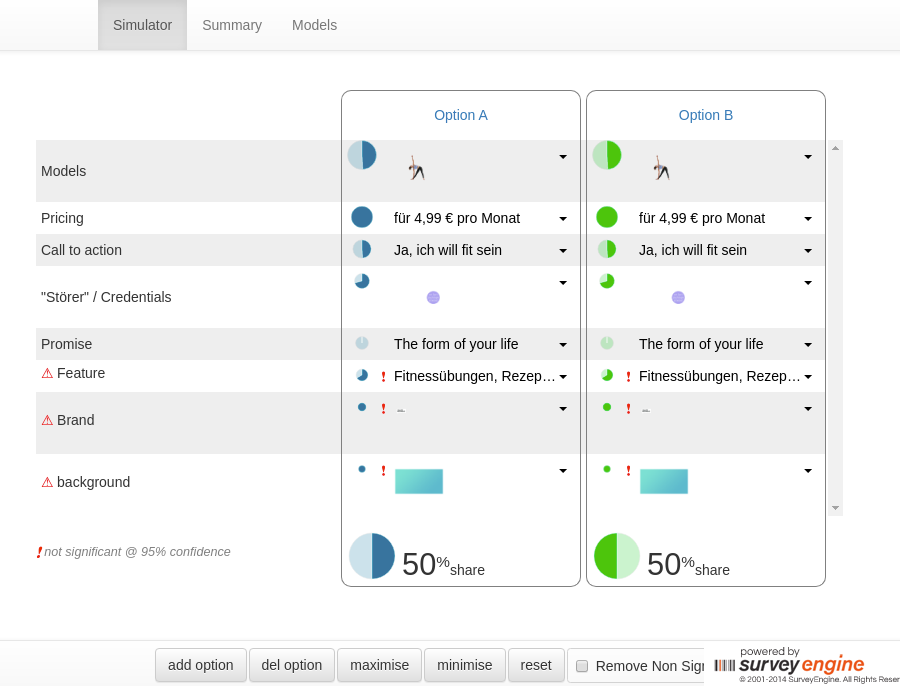 A decision support system can also be created from a generated model allowing direct exploration of the model predictions.