Each time a survey is published, a new version is generated from a snapshot of the current working version. When publishing, the researcher has the option to clear or retain existing data.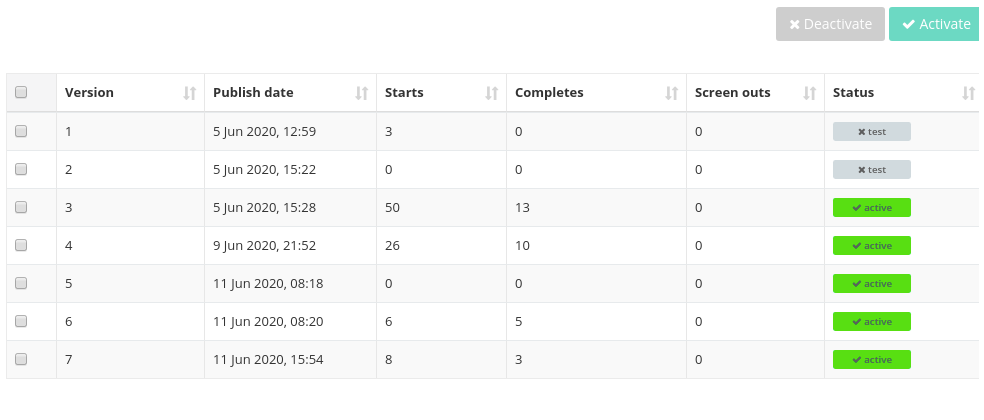 On this screen one can see the current status of all the published versions, the retained live versions and the cleared versions – marked as test along with the data of publication and the number of respondents in each version.
Normally it is unnecessary to change the version status, however in the case of accidental deletion or deliberate reactivetion, versions may be selected and activated or deactivated with the respective buttons.